If you can't make it out to tonight's first home volleyball match vs. Woodbine, then check it out on KDSN-TV Live Stream through LMAV @ 7:30. First time for this year...cross your fingers that it all works. Go Panthers!
https://www.kdsnradio.com/kdsn-video.asp?key=11

Construction Update The Logan-Magnolia School Board voted to have Genesis Construction be our Construction Manager at Risk (CMaR) for our building project. Genesis has experience in the construction of school domes, having built the dome in Central City, Nebraska. The goal is to have the bids for the project due in the middle of September with construction to start soon after.
School is just around the corner!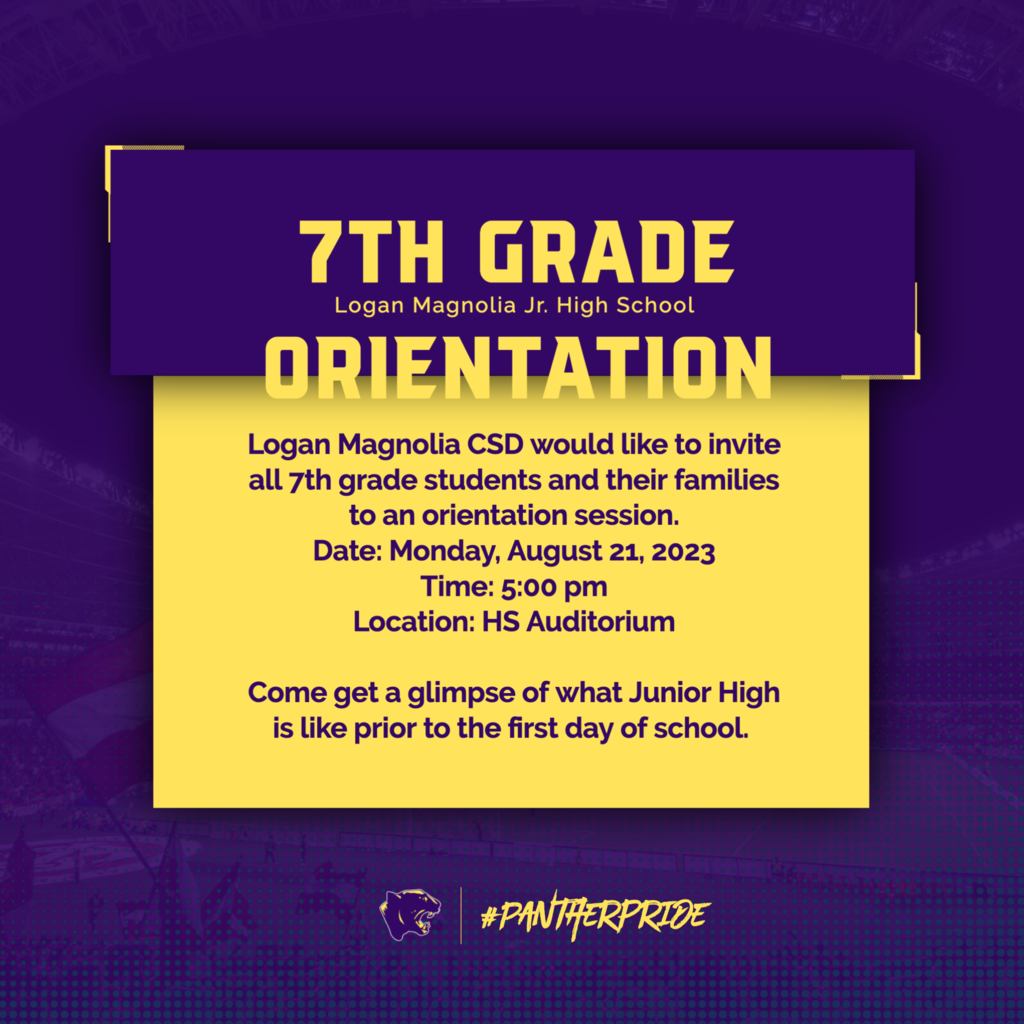 Representing our school in athletic activities is a big part of many students' lives at LoMa. And there are plenty of opportunities to do so in our fall, winter, spring, and summer seasons. We wanted to recognize three seniors from the Class of 2023 that committed themselves to participating in athletics during all four seasons of their senior year! These student-athletes are shining examples of #PantherPride! Macanna Guritz: Volleyball, Basketball, Golf, Softball Greylan Hornbeck: Cross Country, Basketball, Track, Softball Emma Perkins: Volleyball, Basketball, Track, Softball

Attention Panther Community! Keeping with tradition, our high school students will spend part of their first day back to school participating in community service. To make plans and preparations for this, WE NEED YOU! Do you have a project that a group of students could help complete? Do you have a bit of yard work you'd like to finish? Do you know a Grandma or Grandpa who would love a few extra hands to make light work? Is there something you've noticed in our community that we could spruce up? Our community service will take place on Wednesday, August 23 during the morning hours. Our planning team will contact those involved to set up specific times as plans are made. Please send your ideas and requests to
bthompson@lomaschools.org
. Thank you for your help with this! Our community is what makes our school strong, and we are so thankful for you! #PantherPride

LoMa Dance Team tryouts will take place after the Cheer tryouts on August 7! #PantherPride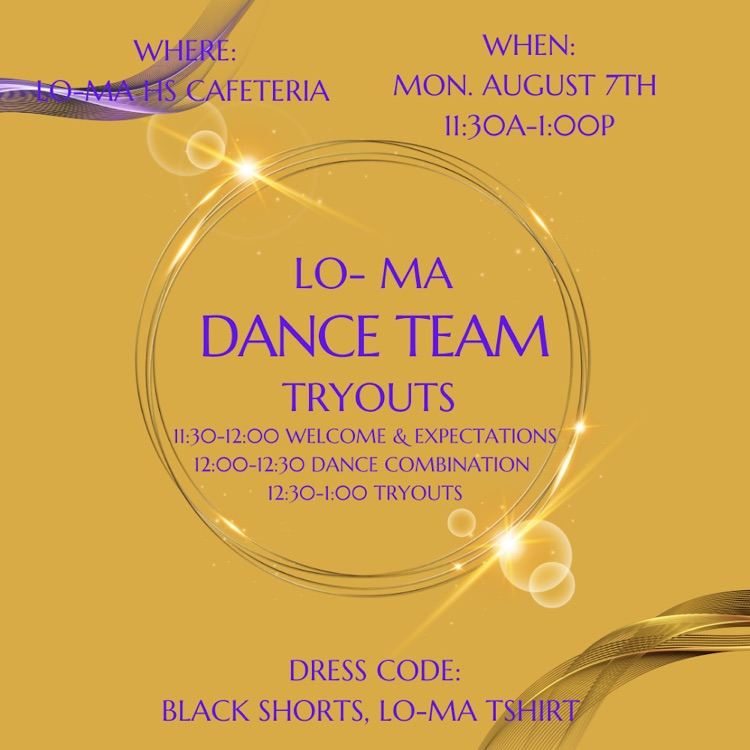 Access our new Bound homepage through the Athletics button on our website or app!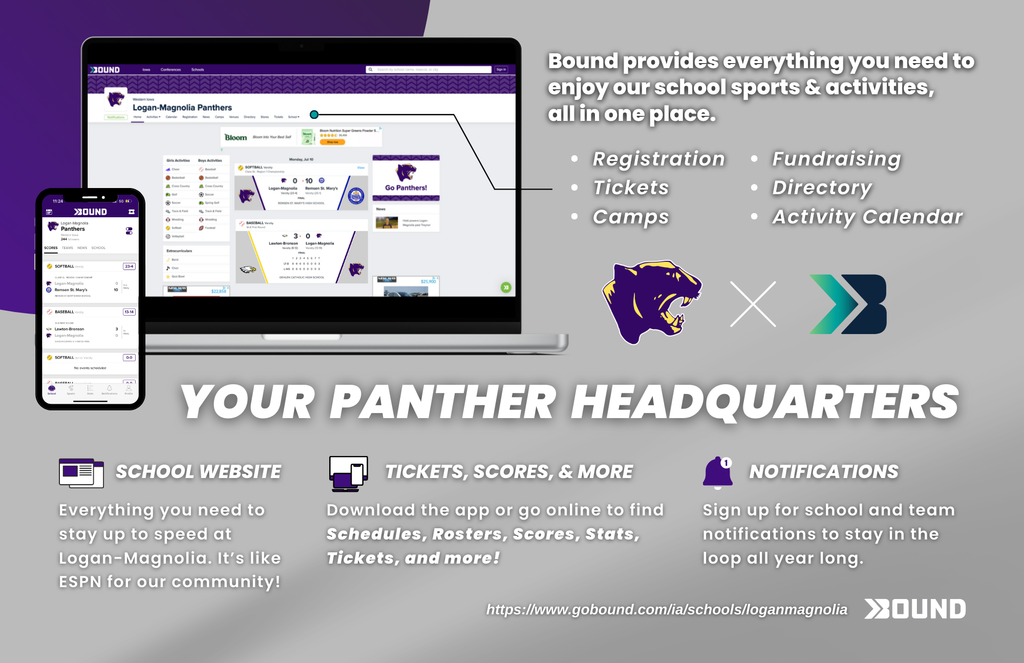 See here for information about cheer tryouts on August 7! #PantherPride
This week we had eight high school students and two teachers go on a wilderness trek to Colorado. Today they hiked to the summit. 14,003 feet! #PantherPride from the highest elevation to date.

Are your kids gearing up for their next sports season and now they need new shoes? Or a new sports bag? Well, TSO is here for you! We are looking for people to donate used cleats, bags, and other sports equipment. We will then organize it and have it for sale at the Open House. DONATIONS will be accepted at Eby's Drug Store, Grey Gelding Coffee Shop, JusTeasin Hair Salon and the City Hall. We are accepting any and all sports equipment. Cleats, bags, shin guards, etc. Boxes will be available starting Tuesday, July 18th at the following locations. If you can't make it to one of the above locations but have donations, contact Bri Niedermyer, 712-592-0037. ITEMS ACCEPTED: cleats, shoes, bags, shin guards, balls, jerseys, bats, helmets, gloves. Thank you! We look forward to being able to recycle all that sports equipment sitting around your house and turning it into funds that can support our amazing teachers!

The softball Regional final game on Monday 7/10 will be played in Remsen at 7pm. Remember to purchase your ticket at Gobound.com.

The regional softball game scheduled for tonight has been POSTPONED to tomorrow, Saturday July 8 at 7:00pm.



District baseball tickets are available to purchase at the link below! You will have to select "Baseball" > "1A" > and the correct location, Gehlen Catholic, LeMars. #PantherPride
https://www.iahsaa.org/tickets/

Today's softball 🥎 tournament will have a delayed start. The first game will be at noon. #PantherPride

The softball game vs Audubon on Tuesday, June 20th will be varsity only at 5:30.